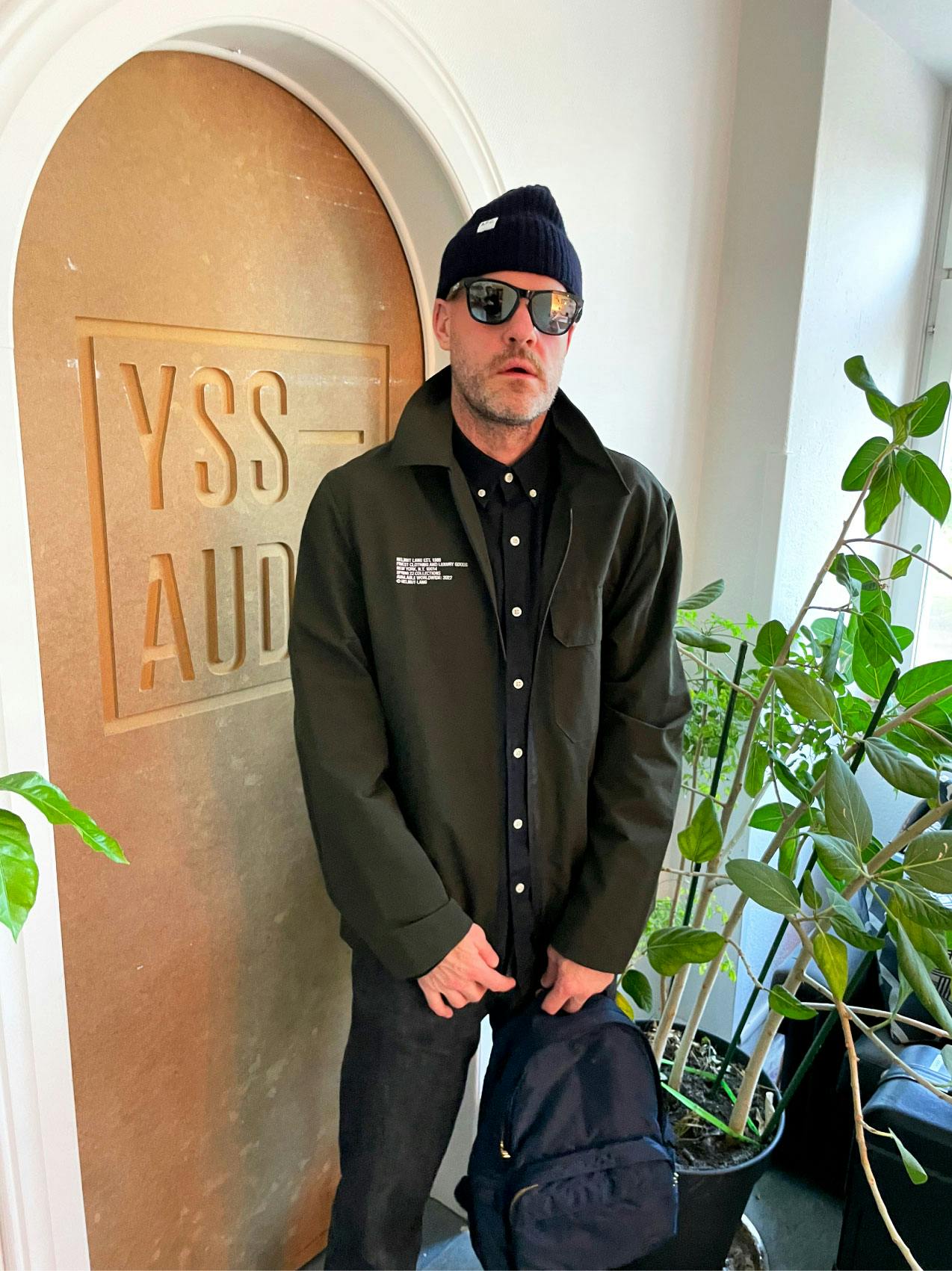 Check out some pics from his studio in a fit with items mostly from Caliroots shop. Oh, and don't forget to get your tickets for this Saturday's "Daytime Session"  if you are in Stockholm where he and Måns warms up for DJ HARVEY  in notorious duo Rollerboys!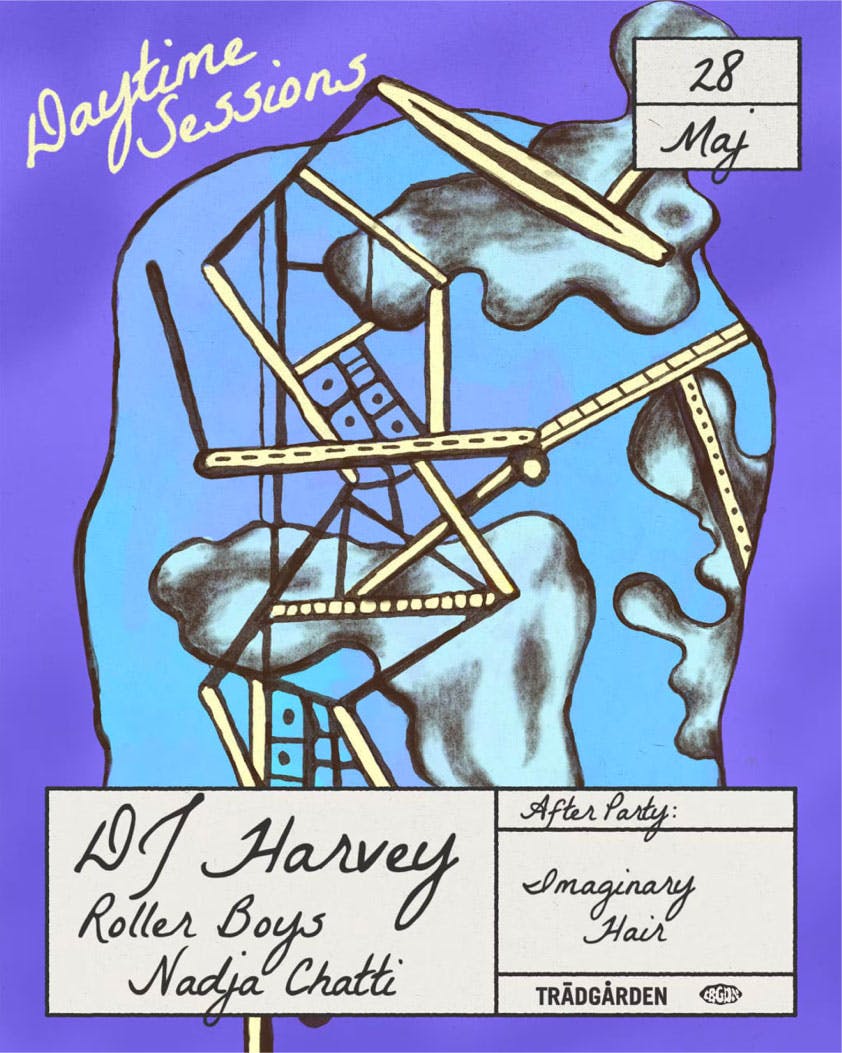 What are you up to right now?
I produce music and sound design for film in advertising and fashion. I work closely with my agent @meltmusic_ and we start new projects all the time.  I recently released a full length album called Eurotroit. In regards of Rollerboys/Rollerboys Recordings we are DJing Daytime Sessions this Saturday.  We are also planning new releases for autumn 2022.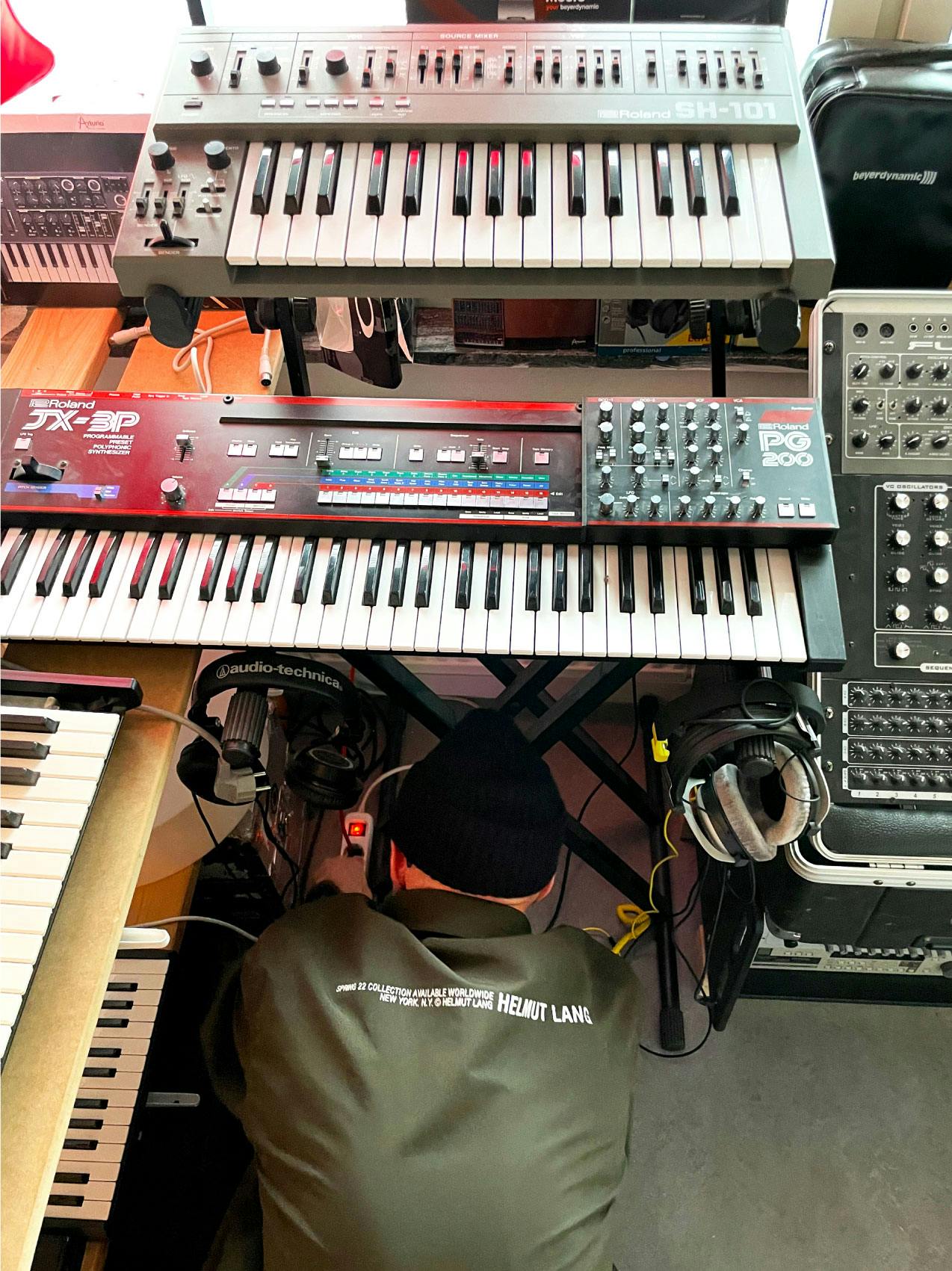 Your are part of Rollerboys that are playing Trädgården this Saturday along with Dj Harvey  What is Rollerboys connection to Dj Harvey, and what are you most looking forward to on Saturday? 
10 years ago my mate @mansrollerboys and myself kicked off the first Daytime Sessions ever at @tradgarden in Stockholm with Dj Harvey. Since then we have booked him numerous times and Måns has spent time with him in LA. We are looking forward to that special DJ-Harvey-blend-of-Disco, with an unorthodox approach to mixing rock, disco, old-school house and everything in between. We are also looking forward to meeting all of our friends, many that came out to the first Daytime Sessions! There will be limited t-shirts at the party as well, exclusive for the occasion. Finally we are looking forward to DJ together as Rollerboys again, it has been a long time! Come early, it will be chaos!