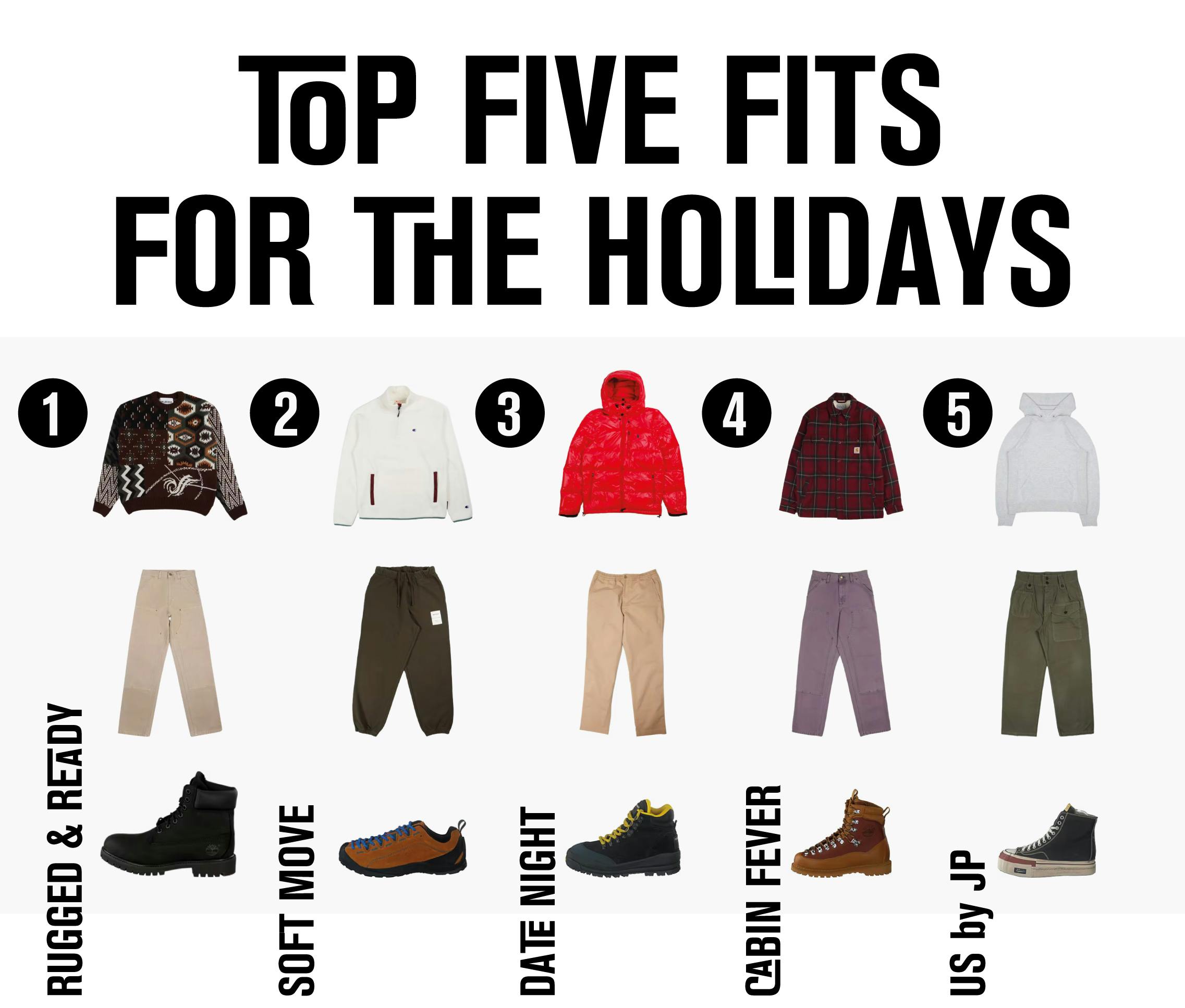 1 - "RUGGED & READY". Elevate your "ugly sweater" game with this knitted top from HAN K. Add to that the super hot Double Knee Pant and some premium Timbs and you are ready for whatever from the mountain top to the dining room.
2 - "SOFT MOVE" This fit is built from bottom up. If you like the Salomon mountain runners, check out the UNEEK collection from KEEN. Add to that some baggy NORSE sweatpants, a FLEECE from CHAMPION to even the PAM cap made in POLARTEC, and you can climb anything, even from the sofa to the kitchen for more snacks.
3 - "DATE NIGHT" Hey pretty boi, get your chinos on. These ones from POLO has a relaxed fit and stretch waist band, comfy for a long restaurant visit. With the shiny down jacket(comes also in Black!) you´ll have your A game on.
4 - "CABIN FEVER" Dont freeze while you heat up your country house. Sherpa lined "shacket" and these super sturdy boots from DIEMME will have you ready for any booze run back to civilisation
5 - "US by JP". American classics made in Japan. Its time to spoil yourself. Add some premium garments by VISVIM to your rotation. You´re worth it!